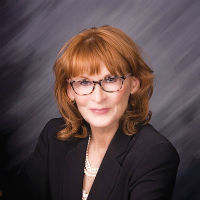 Madeline Motta, Chair, appointed July 2017 by the League of Women Voters of Vermont (2 year term)
Madeline M. Motta is a corporate and government ethics compliance consultant, lawyer and academic with a doctorate in law and expertise in fiduciary obligation law. In October 2017, she was elected as Chair of the newly formed Vermont State Ethics Commission.  Dr. Motta graduated from McGill University Faculty of Law with a Doctor of Civil Law degree with a focus in fiduciary law, ethics and bio-medical regulatory law. She holds a degree from the University of Massachusetts Law School with extensive experience in anti-trust and fraud. She also holds a Masters in Social Work from McGill University with a specialization in public policy, community organization and public administration.
She has provided ethics compliance services for several Canadian Federal Agencies, Canadian Universities, and worked in Massachusetts State Government as a lawyer. Earlier in her career she worked as a policy analyst and health planner in Vermont State Government.
Dr. Motta has published on ethics compliance and fiduciary relationships in numerous journals and has served on several University Ethics Boards as an adviser on ethics monitoring programs designed to meet US and International protection regulations. She is a media spokesperson on responsible corporate governance, international bioethics issues and public health ethics.
Dr. Motta is a member of the Council on Governmental Ethics Laws,
Society of Corporate Compliance and Ethics, Ethics & Compliance Initiative, Bentley College, Society of Quality Assurance (SQA), the Association of Certified Fraud Examiners (ACFE)), the Canadian Association of Research Ethics Board (CAREB), and the Canadian Association of University Research Administrators (CAURA).
Madeline M. Motta is a corporate and government ethics compliance consultant, lawyer and academic with a doctorate in law and expertise in fiduciary obligation law. In October 2017, she was elected as Chair of the newly formed Vermont State Ethics Commission.
Dr. Motta graduated from McGill University Faculty of Law with a Doctor of Civil Law degree with a focus in fiduciary law, ethics and bio-medical regulatory law. She holds a Juris doctor from University of Massachusetts School of Law and a Masters in Community Organization from McGill University.  She has worked in State government in Vermont and Massachusetts as a policy analyst, lawyer and professional educator.  More recently, Dr. Motta has been assisting Federal agencies and Universities in Canada with ethics compliance policy, program design, implementation and monitoring.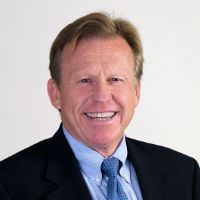 Christopher L. Davis, appointed by the Board of Managers of the Vermont Bar Association (3 year term)
Christopher L. Davis
Langrock Sperry and Wool, LLP
Burlington Office
Telephone 802.864.0217
Partner
Chris practices family and criminal law, and civil litigation.  He also handles real estate transactions, as well as commercial foreclosures and litigation for various lending institutions.  He frequently serves as a mediator and evaluator for both the state and federal courts.
Chris is the former chair of the Vermont Judicial Conduct Board, and served on the board for nine years.  He was an adjunct professor of Business Law at the University of Vermont for over thirty years and most recently taught Ethics in UVM's MBA Program.  He is a past member and vice-chair of the Vermont Professional Conduct Board, past chair of the Supreme Court Committee on the Adoption of the Model Rules of Professional Responsibility, and a current member of the Supreme Court's Committee on Revision of Vermont's Code of Judicial Conduct. Chris is a frequent lecturer on family law and legal ethics.
Chris is named by New England Super Lawyers as one of Vermont's top divorce lawyers. He is also recognized as a leading family law attorney by bestofus.com and the Best Lawyers in America®, and was named Vermont's "Family Lawyer of the Year" for 2011 and 2017.
Chris presently sits on the Board of Cathedral Square Corporation, a non-profit that develops and operates communities for seniors and individuals with special needs.  He previously served on the Board of Directors for the Vermont Youth Rugby Association and the Tree Farm Management Group (a local sports complex) and is a former member of the Vestry of the Cathedral Church of St. Paul's in Burlington and a current member of its Trustees.
Chris has been a nationally-ranked rugby referee, and is currently a World Rugby (formerly, the International Rugby Board) trainer and a member of the U.S.A. Rugby Referee Training Committee. He is also on the Board of the New England Rugby Referee Society. He continues to travel throughout the United States and Canada to referee matches and to train and coach fellow referees. He co-founded the Burlington Rugby Football Club. When the rugby fields are covered with snow, Chris is on his skis in the mountains. Chris lives with his wife, Theri, in South Burlington. Their adult sons live in Boston and Burlington.
Education
Albany Law School (J.D., cum laude, 1975) (Chief Notes Editor); Middlebury College (B.A., cum laude, 1972)
Bar Admissions
Admitted to state and federal courts in Vermont
Memberships
Vermont and American Bar Associations; Vermont Association for Justice; Vermont Association for Criminal Defense Lawyers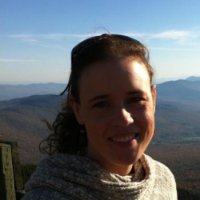 Julie Hulburd, appointed August 2017 by the Board of Directors of the Vermont Human Resource Association (2 year term)
Julie Hulburd is a human resources professional with nearly 20 years of experience.  Ms. Hulburd holds the Professional in Human Resources Certification from the Human Resources Certification Institute, and is a Certified Professional with the Society for Human Resources Management. Ms. Hulburd also holds a Bachelor's Degree from Johnson State College where she studied Hotel and Restaurant Management. For the last 10 years Ms. Hulburd has applied her skills in public service.  First, in the City of Burlington, and now serving as Human Resources Manager for the City of Winooski.   In her spare time, Ms. Hulburd volunteers annually with the Vermont Brain Injury Association Walk for Thought and has previously dedicated volunteer time to organizations such as the March of Dimes, God's Love We Deliver, The Names Project and the Miss Vermont Scholarship Organization. Ms. Hulburd hails from Colchester where she lives with her husband and two sons.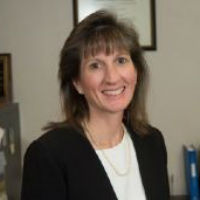 Suzanne Lowensohn, appointed October 2017 by the Board of Directors of the Vermont Society of Certified Public Accountants (1 year term)
Suzanne Lowensohn is a member of the accounting faculty at the University of Vermont's Grossman School of Business.  Prior to this appointment in August 2016, she was an associate professor of accounting at Colorado State University for 14 years, where she served as a Daniels Fund Ethics Fellow. She received a Bachelor of Science in accounting and a Master of Accountancy degree from the University of South Florida and her Ph.D. from the University of Miami. She is a certified public accountant (Florida) and a Chartered Global Management Accountant. Dr. Lowensohn's primary area of research interest is governmental accounting and auditing. Before joining academia, she worked for KPMG.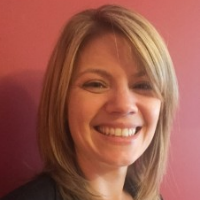 Sarah Biolsi Vangel, appointed by the Chief Justice of the Supreme Court (3 year term)
Sarah Biolsi Vangel was admitted to the Vermont Bar in 2009, and the U.S. District Court, District of Vermont in 2011. She earned her B.A. in sociology from Wheaton College in 2002, and her J.D. from Western New England Law School in 2009.  She worked as a law clerk in the trial court, Vermont Superior Courts in Bennington County in 2010. Sarah is a member of the Windham County and Vermont Bar Associations, the Vermont Lawyer Referral Service, and the Brattleboro Chamber of Commerce.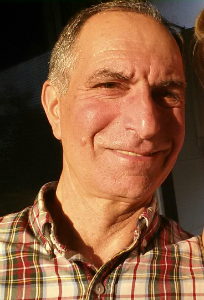 Larry Novins, Executive Director
Larry Novins is a graduate of Middlebury College and the University of New Mexico School of Law. He began his legal career as an assistant Public Defender in Albuquerque, New Mexico, then returned to Vermont. After a short stint in general practice, Mr.
Novins returned to public defense for the next 16 years acting as public defender in Rutland and Addison Counties. Following his retirement from the public defender system, Mr. Novins became one of the legal counsel at the Office of Professional Regulation (OPR), a division of the Vermont Secretary of State, a position he held for the next 14 years.
At OPR, Mr. Novins represented numerous professional licensing boards, trained board members on the legal and ethical aspects of their public service, and advised board members on matters related to their official activities. His responsibilities included
drafting administrative rules, conducting public hearings, and appearing before interagency and legislative committees on administrative rules. He conducted licensing and unprofessional conduct disciplinary hearings and drafted hearing decisions for the boards. Mr. Novins drafted proposed legislation for OPR and its regulated professions and testified before legislative committees considering those proposals. 
In 2006, the Vermont Supreme Court appointed Mr. Novins to serve on the Professional Responsibility Board which has disciplinary authority over Vermont attorneys. He served the maximum three terms on the Board.
Mr. Novins began his affiliation with Vermont Law School in 2003 where he teaches evidence and trial practice. For several years he also lectured on administrative law for the BAR/BRI bar review course.
Mr. Novins was a member of the Vermont Karelia Rule of Law Project from 2002 through its conclusion in 2012. He traveled to Russia several times to participate in comparative law programs and helped host delegations from Russia and Ukraine when they visited Vermont.